At esito, we cater for homes requiring complete home joinery, making it an easier process by dealing with only one company.
With our state of the art computerised CNC machinery, and our highly qualified team of production staff, demand for our product has increased significantly over the past 5 years.
Our dedicated, enthusiastic factory team and installers have been with the company since it was established back in 1997.
Our first class showroom reflects the high standards of professionalism and integrity on offer today.
esito has an innovative team of highly experienced design consultants, who work personally with you to develop accurate and functional creations for your home.
We constantly update information regarding new products being introduced to the market including the latest trends and demands.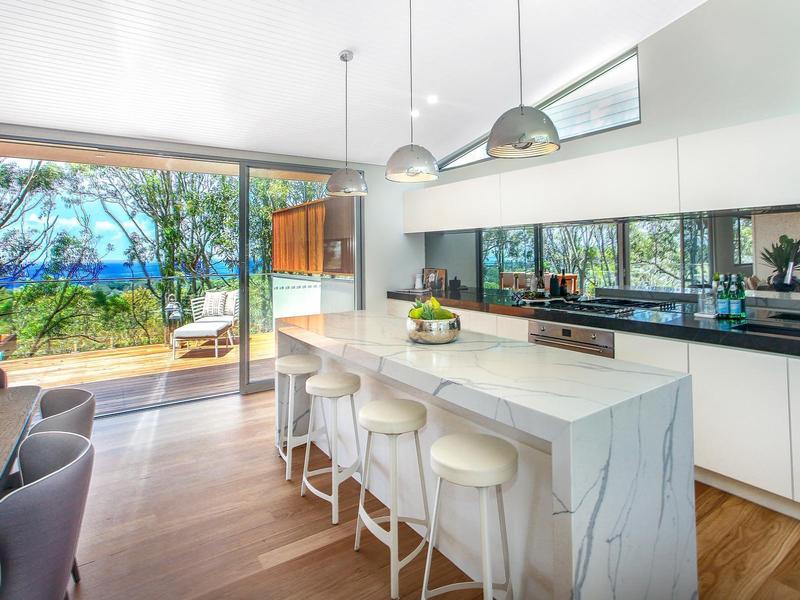 Michael Vartuli
Managing Director
Michael Vartuli has been in the joinery industry since 1985. Michael commenced his apprenticeship in 1986 and through his leadership initiative, he quickly worked his way up the ranks to the role of production manager, installation manager, project manager and operations manager with Popular Design Home Improvements (PDHI), which specialised in kitchen and bathroom renovations. Michael also had the opportunity through PDHI to work with its sister companies Forrester Homes & Build-a-Kit Homes who specialised in building bespoke and supplying kit homes to Sydney & Regional areas. In the late 80's & early 90's Michael had a lot of experience preparing and sending kit homes including flat pack joinery to Japan which was the boom financial country at the time. Throughout all this, Michael's passion remained with kitchens. His desire to learn computers and CAD design at an early age is an addition to his trade & experience. We can proudly say, that Michael has the experience to continue to guide Esito into the future as the leader of its field.
Ally Keramea
Senior Designer
Ally Keramea has been with esito for over 15-years now. Ally has completed stage one of the HIA certificate II in Kitchen and Bathroom design and has detailed knowledge of all aspects of the joinery industry. She has also completed her diploma of Interior Design, making her a valuable asset on any project. She specialises in colour consulting, joinery design and above all, excels at customer service. She can assist you with any difficult decisions and will provide you with detailed knowledge on your next project.
Tallullah Li-Yates
Reception
Tallullah is our front of house and is probably the first contact you will have with esito. She is currently studying her Bachelor of Interior Design, with hopes to become a part of our design team. She is hard working, efficient and will assist you in any way she possibly can.
Our dedication does not stop here. We extend our professionalism to the high quality fittings and finishes for the creation at hand.
Unlike some competitors who use plastics, we prefer the integrity of metal.
Metal drawer systems with solid bases, chrome wire baskets, satin chrome bow handles to match the aluminium oval hanging rods, metal end supports and shelf pins are just part of our superior wardrobe structure.
Hettich, are one of the world's largest producers of fittings for the kitchen and building industry, with products at the forefront of design, innovation and manufacture worldwide. Hettich produce quality fittings and accessories, including; InnoTech soft closing drawers, the largest range of drawer accessories on the market, soft close hinges and runners, the latest European designed LED cabinet lighting, folding & sliding door fittings, overhead flap fittings, decorative cabinet handles and many more solutions.
We are proudly supported by Hettich and have on display, an endorsed showroom.
Caesarstone bench tops whilst high in physical properties are surprisingly low in cost for the featured benefits of this stone. It is stain, scratch and acid resistant, colour consistent and remarkably, never requires sealing!
Glass splash backs are one of the latest and more popular trends taking off in the kitchen industry. With such a wide variety of exuberant colours on offer, why would you consider boring old wall tiles?
There are countless other accessories available in which we can present to you upon enquiry.
The attention to detail we offer attracts, not only your normal consumer, but also developers, architects, builders and construction companies specializing in larger projects.
Our skilled employees are capable of the mass production required to take on such developments.
Are you renovating an existing home? Building a new dwelling? Why not ask one of our sales consultants about some fantastic packages we can put together for you including joinery for the ENTIRE house. You can literally save thousands!
Customers Review
"Michael, thank you very much for the amazing kitchen I now have! It is such a pleasure to work in, with family & visitors providing such complementary remarks on the contemporary transformation! Not to mention the laundry with appropriate use of space. I was delighted with the assistance provided by Tallullah and yourself, from the initial visit, to measure and quote through to the suggestions that improved the overall result. My thanks to you and your team for a fantastic experience in complete renovation of my kitchen & laundry! I have no hesitation in recommending you & your team. "
"Great work once again, we would highly recommend Esito to others"
I found working with esito very accomodating. Communication was good & I was informed every step of the way. I would not hesitate to recommend you to future clients & will be using you into the future
"Excellent delivery- on time"
"Excellent clean up after installation"
"Excellent people to deal with"
"Excellent advice at design stage and measure up"
"Will recommend esito to friends and family"
We are delighted with our new wardrobe. It was refreshing to deal with polite, considerate workmen who were very professional in their work. Thank you
From your sales staff (Ally) to your installation staff (Steve) and follow up, I found each person to be professional, friendly and very helpful. Your product is perfect for our needs and perfectly finished. We will definately be using your services again and be recommending you to others. Thank you very much
We would like to take this opportunity to thank all the people involved in our enterprise. We have been delighted with the level of service and courtesy shown to us. We particularly thank Mal and the two young men who gave us their time and attention on Thursday with speed and good humour. We are delighted with the finished product  and the way it fits in our home, the neatness of the installer (who didn't leave any mess behind) was a cheerful, happy young man to have around. Thanks again